It is a portable medical camera for fundus imaging, diagnosis and especially for fundus disease screening. It's compact, easy to obtain high definition fundus image. It can be conveniently applied to rapid screening, out diagnosis, bedside diagnosis and remote medical treatment, etc.
Features and advantages
Images real-time display, one button magnifying, two times magnification.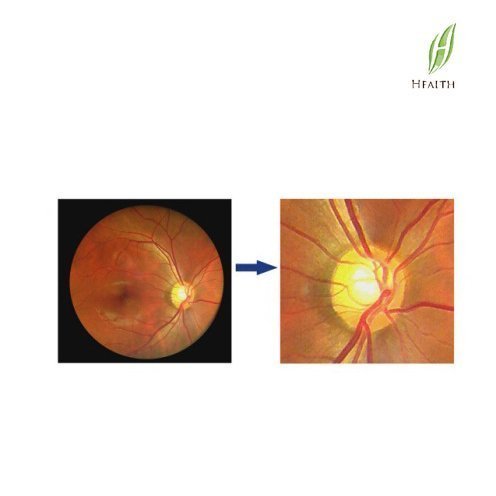 Non-mydriatic and high definition imaging.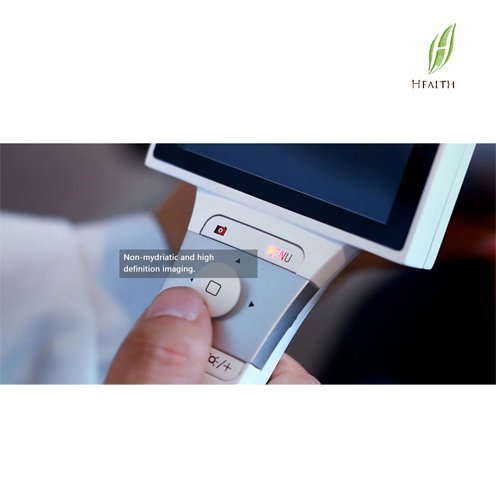 Micro SD memory card up to 80,000 images
USB and WiFi connection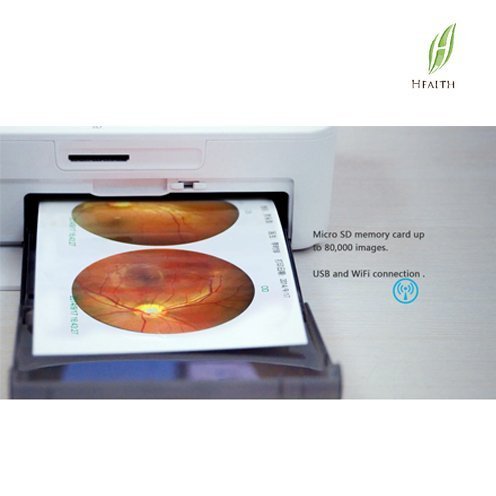 Low weight 450g , movable and portable
Rechargeable battery provides up to more than 4 hours of continuous operation.
Optional imaging moudles for examination: posterior ophthalmoscope ,anterior segment ophthalmoscope, otoscope, rhinoscope, laryngoscope and dermatoscope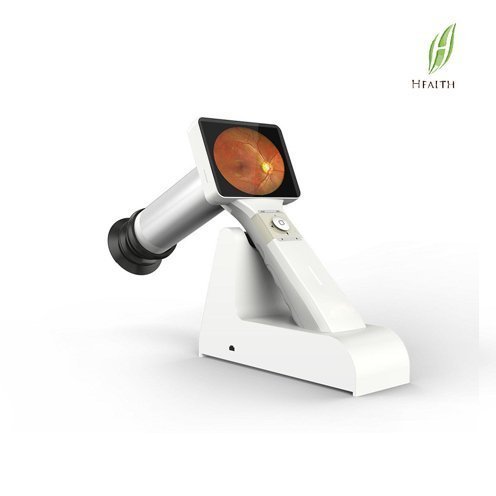 Specifications
FOV:                                        40°
Minimum pupil:                       3mm
Refractive compensation:        – 20D~+20D
Light source:                            White LED/IR
Image resolution:                    1920×1080
Focus Mode:                             Manual
Screen:                                     3.5" color
Power:                                      ≤6VA
Storage:                                    8GB Micro SD card
Power supply:                            3.7VLithium Battery
Interface:                                  Mini USB/Wifi
N. Weight:                                 450g(Typical)
G. Weight:                                 2.5kg
Size:                                         160mm*90mm*190mm
Packing size:                             360mm*310mm*160mm