The main body of ALE-1000
1. High-resolution 640*480,true color 5.7 inch LCD,display 1:1 actual size of lens graphics,icons,user-friendly operator interface.
2. Smooth shape ergonomic design,main engine,scanners split type configuration.
3. Many varieties of lens processing program,including the CR-39 resin piece,high flap lens, super-hard diaphragm,glass,PC lens and Trivex lenses,which can fully meet the needs of the industry.
4. It has two modes of operation with the optical center/geometric center.
5. It can be corrected scanning data,including axis and the distance between nose and eye.
6. It has 100 mm diameter grinding wheel,can be processed high curved lenses.
7. It has bevel polishing function,significant legislation glasses distinguished.
8. Inheritance the tradition of LE series lens edger security, stability,strong,durable.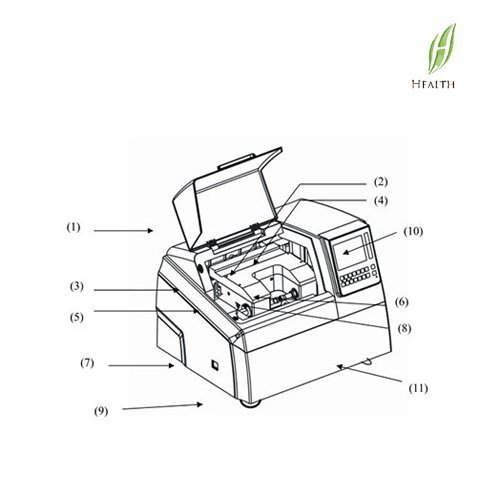 Direction of Diagram:
1. outer cover (voice-proof)
2. water-proof inner cover
3. head pressure adjusting knob
4. the head
5. the sensor of head base(cursor)
6. lens chuck
7. power switch
8. wheels
9.  horizontal adjustment foot
10. operation panel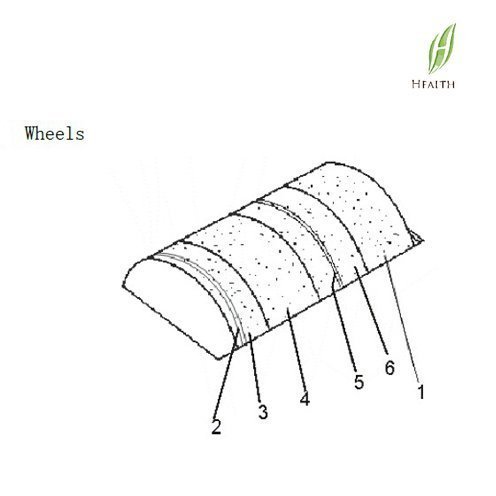 Direction of Wheel:
1. rough grinding wheel: used for CR or PC rough grinding
2. bevel polishing wheel: used for CR or PC bevel polishing
3. flat polishing wheel:used for CR or PC flat polishing
4. glass rough grinding wheel: used for glass rough grinding
5. bevel fine grinding wheel: used for bevel fine grinding
6. flat fine grinding wheel: used for flat fine grinding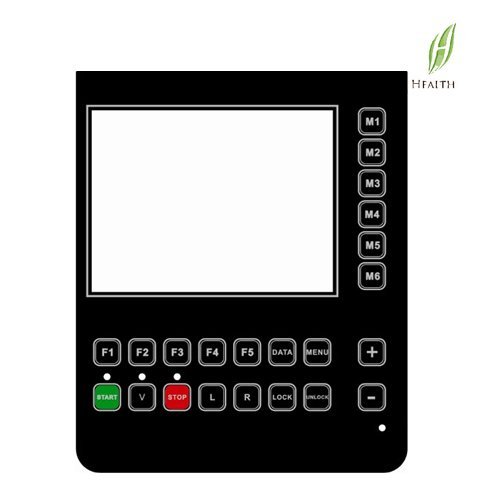 Direction of Control Panel:
F1:lens choice(PC,resin lens,HI Index,HC superhard coating,glass lens,Trivex)
F2:choice for bevel and flat shape
F3:chuck pressure choice 1/2/3
F4:polishing choice
F5:Boxing system and PD system choice
DATA:adjustment to the scanning data
MENU:menu
M1:ID works number(not available yet)
M2:X(horizontal excursion)
M3:Y(vertical excursion)
M4:θ(turning angle)
M5:DBL(distance of nose bridge)
M6:SIZE choice—-default
+:increase
-:decrease
START:start
V:rebuilding
Scanner ST-1200
1. Touch screen
2. Fast data reading
3. Shape and size of the scope can be edited
4. The integrity design of scanner and center meter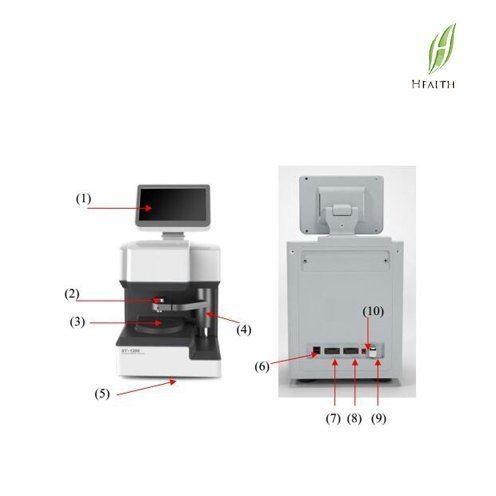 Direction of Scanner:
1. Disaply ( touch screen)
2. Suction cup holder
3. Lens carrier
4. The rotary shaft of center meter
5. Ground lead
6. USB rim
7. Communication port 1 (COM1)
8. Communication port 2 (COM2)
9. Power switch
10. Adapter plug
Specification:
auto lens edger ALE-1000
Out size:620×520×550mm
Weight:55Kg
Hz:50Hz
Sounds:≤80DB
Voltage:220V±10%
Power:≤500W
Power of main motor:380W
Working environment:5℃~40℃
Scanner ST-1200
Out size:325×250×205mm
Weight:5Kg
Voltage:220V±10%
Power of main motor:60W
Packing part:
| | | |
| --- | --- | --- |
| No. | name | quantity |
| 1 | Cross screwdriver | 1 |
| 2 | Spanner | 1 |
| 3 | V board | 1 |
| 4 | Cup | 4 |
| 5 | Rubber chuck | 1 |
| 6 | Fuse | 2 |
| 7 | Maintenance card | 1 |
| 8 | Certificate of quality | 1 |
| 9 | Operation manual | 1 |
| 10 | Desiccant | 2 |
| 11 | Power wire | 1 |